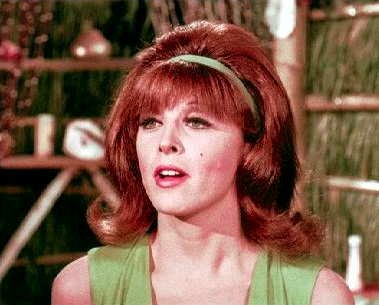 A Scene from Gilligan's Island
Gilligan's Island Cast Intro
Tina Louise Glamour Shot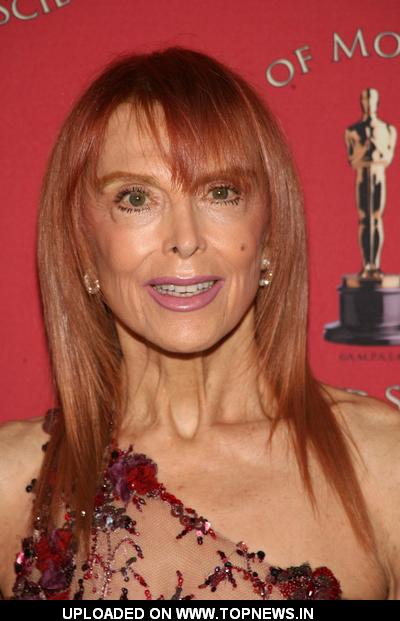 Tina Louise now
Tina Louise now
I've always harbored a secret wish of having been born with red-hair and/or hazel eyes; well at least; to look like famed beautiful red-headed model
Angie Everhart
. Now before my
Celtic
brothers and sisters decide to send me hate (e)mail let's be honest not all
red-heads
are know to be "head turners" so to speak (same goes for blonde or brunettes); so before my "flame" haired friends get their panties, boxers or both (yikes!) in a
wee
bunch I spied the eternally beautiful
Tina Louise
at "a local cultural institution" on the east side this past weekend (August 13th or 14th, I can't remember). I noticed a beautiful woman who looked like "Ginger Grant" yes, for those of you whom remember "
Ginger
" from the successful t.v. show "
Gilligan's Island
" that ran from 1964-1967; "Ginger" was the very sexy and not to mention very sexually charged "movie star" stranded on the island. I noticed this beautiful red-headed woman with a beautiful but older female black model-type friend on the second floor of the museum. I kept staring at her in hopes of making eye contact; I wanted to get a vibe from her but she hadn't noticed my "staring" at her. Turned out it was her; rumor is confirmed by another staff member that asked her "are you Ginger?" Tina Louise joyfully acknowledged her identity and it turns out she was very friendly with the staff person who spied her; and on the way out the actress waved goodbye! We love friendly, polite and unperturbed actors! Hey Mr.
Douche baggery
,
Kevin James
, remember "
one way or another
I'm gonna find ya, I'm gonna, getcha, getcha, getcha baby one way or another" Tina we LOVE YOU! (here's a
shout out
to beautiful and famous (natural) "gingie's" red-heads).. sorry lists short: Julianne Moore, Eric Stoltz, Angie Everhart, Tina Louise, Prince Harry (sorta), Maureen O'Hara, Lucille Ball, Nicole Kidman, Marcia Cross,
Damian Lewis
,
Seth Green
(dwarfish but cute), Robert Redford,
Bryce Dallas Howard
,
Giovanni
Ribisi,
Tiffany
, Lindsay Lohan (troubled and wayward but beautiful none-the-less) and
Kathy Griffin
(as Joan Rivers stated "Kathy Griffin is a thief! she has stolen my jokes and she stole the face of
The Burger King
" and guess what Joan she's proudly wearing it! but I really love you Kathy!) (sorry
Carrot Top
, Conan (
O'Brien
),
Danny Bonaduce
and the creepy
redheaded dude
from the movie
Children of the Corn
you're
sol
)
Roodharigendag
here I come! -
Madame J
.
Janice Pena
Art
Blog