Mitra Walter Untitled (with bra)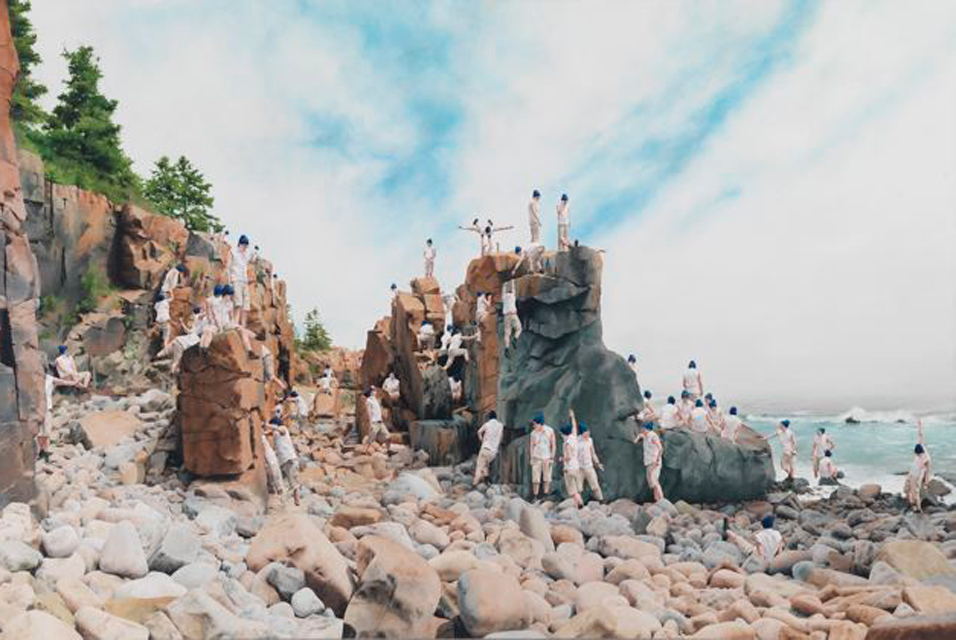 Cobi Moules Untitled (Coast of Mount Desert Island)
Dina Brodsky Untitled # 4

Aristides Ruiz Of What Can Be Told



Under The Radar, the latest group show currently on view at Lyons Wier gallery thru August 27th is another group show success. A talented and eclectic group of artists are showing there works. The different mediums

used includes:

coll

aged found objects, oil, ink jet, Plexiglas and ballpoint pen. This extremely talented group of artists subjects also includes: landscapes, photorealism and thought provoking topics. My honorable mentions include: Dina Brodsky, Maya Brodsky, Cobi Moules, Aristides Ruiz and Mitra Walter. This group show also includes artists, Tobias Batz, Aleksander Betko and Talia Segal Fidler. While I undoubtedly enjoyed most of the artists works in the show, there were some that just didn't get my attention (in a good way) and/or I felt I didn't understand their point/statement. Either way it's ending soon. Stop by on Saturday the 27th when it closes. Must see. - Madame J.