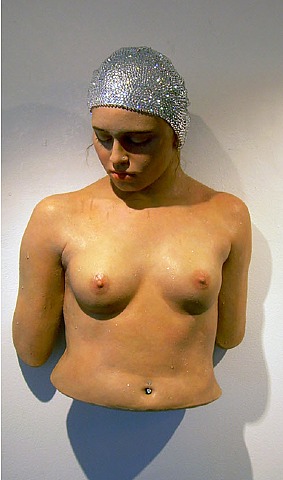 Carole A. Feuerman The Teacher, 2012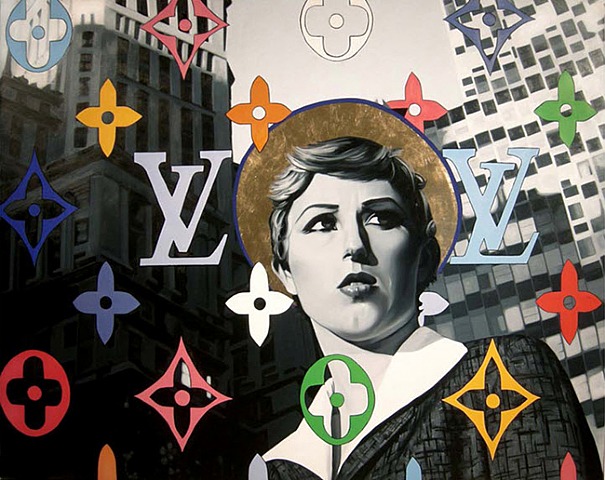 John Grande Transcendence Adorned, 2011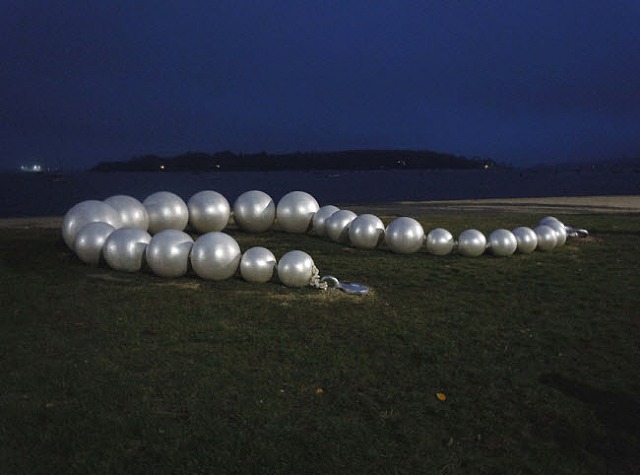 Jerelyn Hanrahan Graduated Pearls, 2011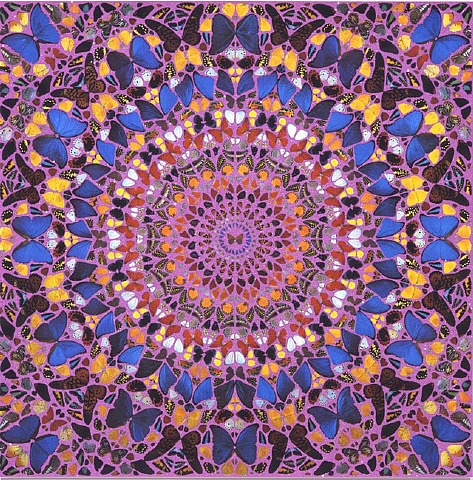 Damien Hirst Palais Des Papes, 2007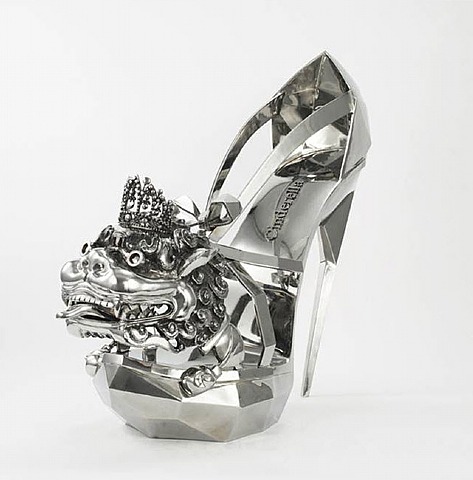 Liao Yibai Cinderella High Heel, 2010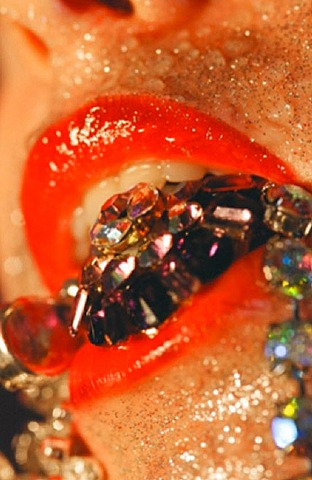 Marilyn Minter Prism, 2009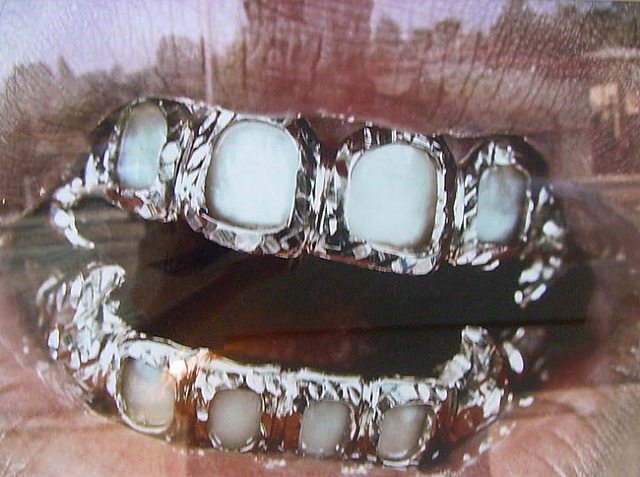 Bill Owens The Grill "Teeth", 2008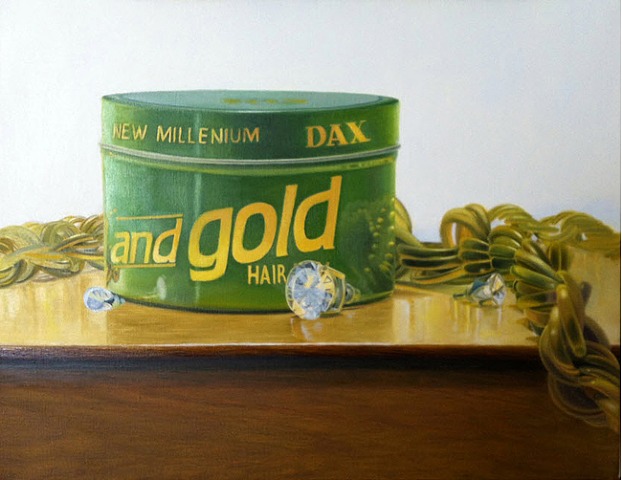 Jeffrey Simms Untitled, 2012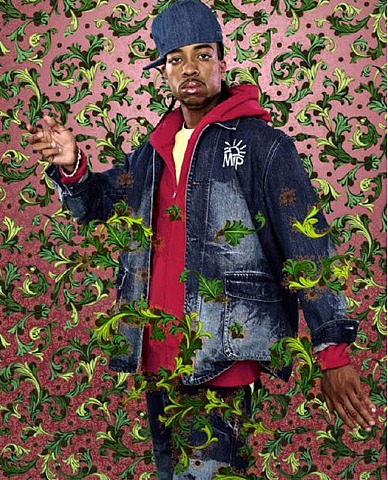 Kehine Wiley After El Greco's... The Annuciation, 2009
BLING
a current group exhibition featuring some well known (and very famous) artists, both living and deceased is currently on view at
Jim Kempner Fine Art
til March 17th. I loved this shows mix of glam and gaudy, old and new, famous and not so famous artists works on view. Starting with John Grande's
Transcendence Adorned
, an ode to artist
Cindy Sherman
and the famed fashion and luxury goods brand Louis Vuitton,
Carole A. Feuerman's
The Teacher
the topless sculpture of a woman (swim instructor) a-la glitter/rhinestone swimcap. Jerelyn Hanrahan's photograph of large scale sculpture of
Graduated Pearls
. The very much "alive and kicking" U.K. born artist
Damien Hirst
's kaleidescope of butterfly wings
Palais Des Papes
; Liao Yibai's giant silver high-heeled sculpture
Cinderella High Heel
.
Marilyn Minter's
photograph
Prism
, Bill Owens ode to "
grills
"
The Grill (Teeth)
, Jeffrey Sims photo-realistic
Untitled
and last but not least everyone's famously self-important artist
Kehinde Wiley
, whom I had the pleasure of seeing while he visited The Jewish Museum (
read blog post
) . Kehinde's
After El Greco's (Domenikos Theatakopoulos) The Annuciation
. It was a great show and you musn't miss it. Show closes March 17th. -
Madame J
.
Janice Pena
Art
Blog