Tracy Morgan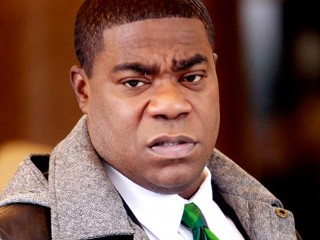 The same scowl I got from him
Even more accurate scowl
Janice Pena aka "Madame J" in 2003
Me and dear friend at my college fashion show finale 1997 ?
Me on my 23rd birthday
Fashion show finale
Tired and up at 2am
Me at 14 in 1987



My apologies to my eight, yes that's right count them eight followers, I haven't written in my blog since August because of the following; I had to bury an in-law, fly to Miami to care for my mother (for a month) because of a series of three back surgeries, all in the span of 2 weeks (surgeries went wrong), going through the in-vitro process, cleaning out deceased in-laws duplex, applying and getting a full-time position at "a local cultural institution" on the east side in the security department and eventually started working an average of ten hour shifts, WHEW, yes I've been busy. Well a couple of months back (on September 12th) Sir Sean Connery, wifey and some relatives of famed impressionist artist Camille Pissarro progenies visited a cultural institution. Of course his lordship, sirship blah, blah, blah was given a VIP tour/treatment. Sir Connery was a bit standoffish at first (probably didn't want to be recognized) but when he left he thanked of ladies at the front desk (myself included), ah what a gentleman. Taking notes Kevin James and Tracy Morgan? Well, while going through my in-vitro process, on one of my appointments I saw Tracy Morgan and his beautiful finacee Megan Wollover entering Cornell; Weill Cornell Medical College's Perelman/Cohen Center for Reproductive Medicine wing has about thirteen floors, and floor number four has a "liver transplant" department. On Wednesday November 28th around 9:55am Mr. Personality himself Tracy Morgan was entering the building with his fiancee as I was exiting the building, with my husband. I recognized him in his puffy electric blue "Missy Elliot" jacket and his black "do-rag" I looked at him and said to my husband (which I know Tracy heard cause his fiancee looked at me) "look it's Tracy Morgan!" I was so excited cause I loved (yeah that's right past tense) his characters on SNL. He shot me a dirty look and didn't even smile or smirk for me. I would have yelled "we love you Tracy" but his ginormous "stank-ass" attitude got in the way. I did some research and it turns out the the center has a liver transplant floor, which more likely than none he was visiting for a check-up for his "transplanted liver," Tracy, Tracy it appears you have "Kevin James Syndrome" this condition is described as; "a has been B-rated "comedian" who sells out to the "establisment" and accepts B/C/D-rated roles in movies that go "straight-to-video" in about 3-months time after being domestically and sometimes nationally released, in a movie theater near you! And in the process the "artists grows into an evil "meglomaniac. Tracy it's obvious that your long list of ailments also includes degenerate eye disease, as well. Folks just check out my "hot" pics. Tracy Morgan "you know you wanted me, you just can't have me cause you're "attached"! You ain't no #1 stunna. - Madame J.